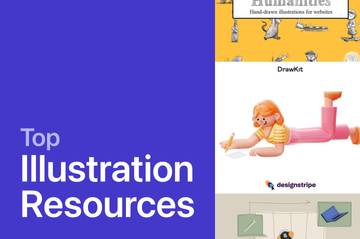 Top 36 Websites for Downloading Illustrations in 2023
Illustrations are graphic representations that complement your web designs to express concepts and help give personality to your brand image.
But custom illustrations usually have a high price. For this reason, In this post, I share the top 36 websites for downloading illustrations in 2023.