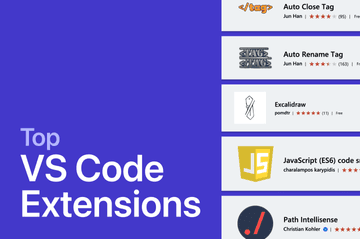 TOP 39 VS Code Extensions for Frontend Developers in 2023
Visual Studio Code is one of the most popular code editors of the moment, as a result, it has many extensions to increase its functionalities.
On this occasion, I will guide you through 39 excellent extensions for Visual Studio Code to help you get the most out of it and make your daily work as a front-end developer easier.
If you want to further customize your programming environment, we've also compiled a list of the best free themes for Visual Studio Code. With the perfect theme and the right extensions, you'll be well on your way to creating a highly productive and visually appealing programming environment.