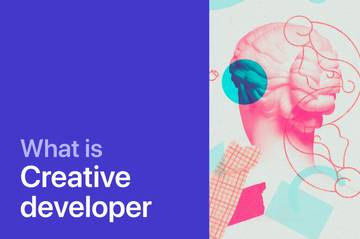 What Is a Creative Developer? (All You Need To Know!)
If you don't know what a creative developer is, you will find the answer and much more in this post.
Many individuals are still confused about what a creative developer is and what they do. Do they code? Do they design? What tools do they use? What do they need to know?
Creative developers blur the lines between a coder and a designer, using both coding languages and design applications to create beautiful interactive web interfaces, sites, or applications. Creative developers create fantastic user experiences with ingenious interactions that are not easy to replicate.
Let's explore the world of creative developers and what you to know about becoming one.
What Is A Creative Developer?
Using programming languages such as HTML, CSS, Javascript, and design software such as Figma, Sketch, Adobe XD, and more, creative developers create visually captivating and beautiful web interfaces.
In other words, these developers do not only deal with the coding portions of the web interface or applications (making them run). They also design (the "creative" part), playing an essential role in the user's experience, meaning they have a heavy hand in what the user sees and is involved in when they interact with this medium.
Users can then heavily engross themselves in these interfaces/sites/applications because they are highly interactive. The interfaces are so interactive that they can range from playing a game to taking the user on a journey and creating a narrative.
What Does A Creative Developer Do?
We said that these developers use specific design software to create these magnificent designs and animated interface mockups, and they require knowledge of particular coding skills. These skills are mainly HTML, CSS, and JavaScript (for making these interfaces or applications run).
You then get the design software used to well, "design" all the elements that users get to see, experience, and interact with.
Creative front-end developers also may be versed in one or a few design software, including Figma, Sketch, Adobe XD, and various others.
How Much Does A Creative Developer Earn On Average?
According to Salary.com, the national average salary range for a Creative Developer in the United States is between $65,820 and $81,197.
If you use logic here, you can understand that perhaps the earners on the low end are entry-level employees, and those at the high end can pretty much do anything and have a ton of experience.
How Do I Become A Creative Web Developer In 5 Steps?
As with anything, there is a process, stages, if you will, that you have to go through to get to where you want to go. In this section, we list five steps to becoming a creative developer:
1. Learn Front-end Web Programming Languages
Simply put, you have to study what you need to learn as a creative front-end developer. These include the ones we touched on, HTML, CSS, and Javascript.
You could study online and use boot camps, learning websites like Udemy, or learn at a school or college. Any of these will suffice as long as you learn to code.
2. Learn Web Design principles and software
Besides the software design applications we touched on, there are several other design tools and web design knowledge you may want and need to learn as a creative developer. These may include:
Design Fundamentals
UI/UX Design
Web Animations
Figma
Sketch App
Adobe XD
3. Design and Work On your Projects
This step is more critical than many students may think. Answering questions on tests and studying code does not prepare you for the real world as anything ever does. It would help if you always were working on your projects, putting to practice the new vital elements you have learned from programming and designing websites.
4. Create your Portfolio to Showcase your Work
It doesn't matter if you are the best creative developer around. If no company or nobody ever gets to see your work, how will they know how good you actually are? The best way to get your projects out there is to showcase them in a portfolio.
Some creative developers build their own sites and showcase their entire portfolio that way. Others post them on various platforms with a user database to get noticed quicker.
5. Search and Apply For a Creative Developer Job
The last thing you can do may seem simple enough, but you may be surprised at how it eludes many. If you have studied to be a creative front-end developer, then look for the right job.
Do not apply for jobs or look at sites recruiting coders for C++. Ask your colleagues, put your portfolios on the same platforms, and apply for the same jobs.
Creative Developer Portfolio Examples
1.Lynn Fisher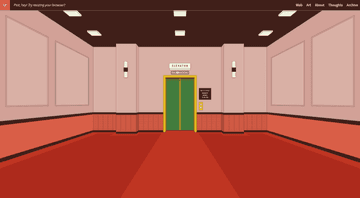 Visit Lynn Fisher's website
2.Robby Leonardi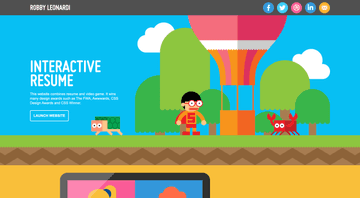 Visit Robby Leonardi's website
3.Bruno Simon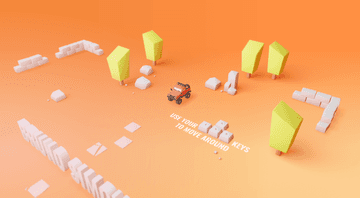 Visit Bruno Simon's website
4.Patrick David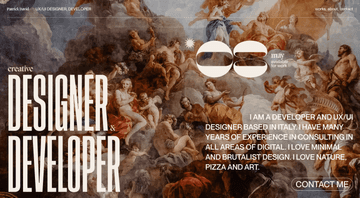 Visit Patrick David's website
5.Wokine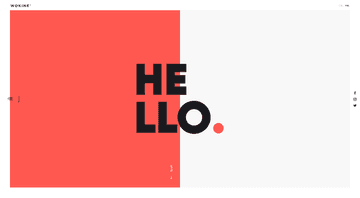 Visit Wokine's website
6.David Heckhoff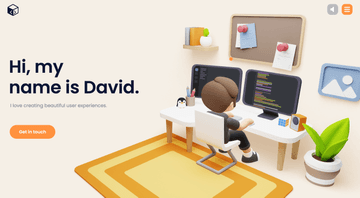 Visit David Heckhoff's website
Conclusion
We learned that creative front-end developers are a mix of individuals; they code to make a web interface/site/application work and deal with the creative aspect.
We also discovered the many programming languages, design applications, and tools that a creative developer needs to know and be completely fluent in to do their job well.